Great Plains Survey, Inc., (GPS) is a land surveying firm organized to combine the outstanding customer service and survey support of a local firm with the knowledge, experience, strength and support of a regional consultant.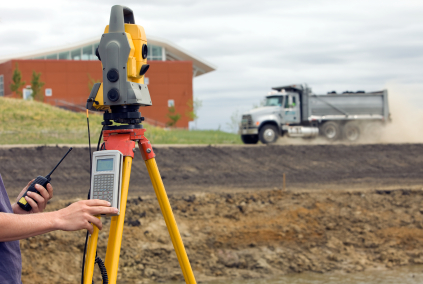 Great Plains Survey began business in 2011 as a new company with a rich heritage. GPS draws its foundation from the transfer of survey assets and employees from a nearly 100-year old professional engineering and technical consulting firm with records dating back into the early 1930s.
With multiple crews, multiple offices, extensive equipment, and a rich heritage of problem solving, quality and commitment, GPS is the firm of choice for clients of all types and sizes.
Current Clients include:
Commercial and Industrial Clients
Grain Processing Facilities
State, County, and Local Governmental Agencies
Private Engineering and Architectural Firms
Railroad and Utility Companies
Services Provided:
3-d scanning / terrestrial LiDAR
3-d modeling
Topographic Survey
ALTA/ACSM Survey
Route Surveying
Construction Staking and 3-d grading model preparation
Land Acquisition and platting
Land Surveying
Boundary Retracement
Engineering Surveying
Geodetic Surveying
Photogrammetry Control
As-built Surveys
Site Plans
Bathymetric Surveys
Control Networks